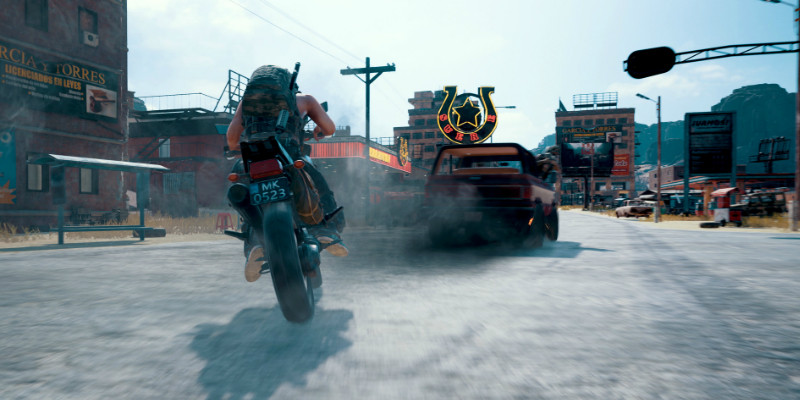 PUBG Mobile developers just released an incredible 11 season that we've already appreciated so much. On March 9, 2020, they released the new, 12th season with even more surprises. Developers took an in-between seasons' week to present it.
Players have high hopes, as this season is a part of the 2nd-anniversary celebrations of PUBG. And taking into consideration that each season usually lasts for 2 months, you have plenty of time to join the game. Just don't wait for too long. There are numerous updates made by developers that can easily be considered as part of the pact. Check out extreme cold or colorblind move, for example. And don't forget about the death camera.
Pass Rewards
Some of the rewards have been leaked in the net for some time. And all devoted players couldn't wait to see them. So, after the pass could finally be unblocked, thousands of players received the new skin for the QBZ rifle.
Take a look at the Robotic skin. There will be neon lights on the number 12, as it is made especially for the anniversary. This outfit and a rifle look extremely rare and awesome. Don't miss the anniversary items.
Developers offer you to choose whether you want one or two sets. They improved the purchase option and interface. Now, the game supports Exclusive Vouchers from events. If you have not purchased the Royale Pass during the last 3 seasons, you will receive extra benefits after you buy the 12th season.
DBS Shotgun
It will be received via the AirDrops. Its magazine easily holds 14 rounds of the 12 Gauge that fire 2 shots with every rack. After two shots, it must be racked from the magazine. And it is definitely the fastest action, comparing to the previous speeds of reloading the shotgun. The shotgun can be matched together with Red Dot Sight, Holographic Sight, or 2x-6x Scope.
Entertainment Parks
The new season brings more fun. Literally! There are 3 new amusement parks that are added in the Erangle classic mode. They are old-school parks randomly placed on the map of Classic Erangle.
Amusement parks will have interactive arcade machines. They will also be added to the main towns on the map. You can activate them with Tokens. Besides, there will be attractions like:
Space War;
Hunt Game;
Shooting Range;
Reverse Bungee;
Trampoline;
What's in the Box.
In the center of each amusement park, high-rise Reverse Bungee will be built. Visitors of the park can be shot in the air, and use the parachute to fly down. You may go to the same machine several times.
The Arctic Mode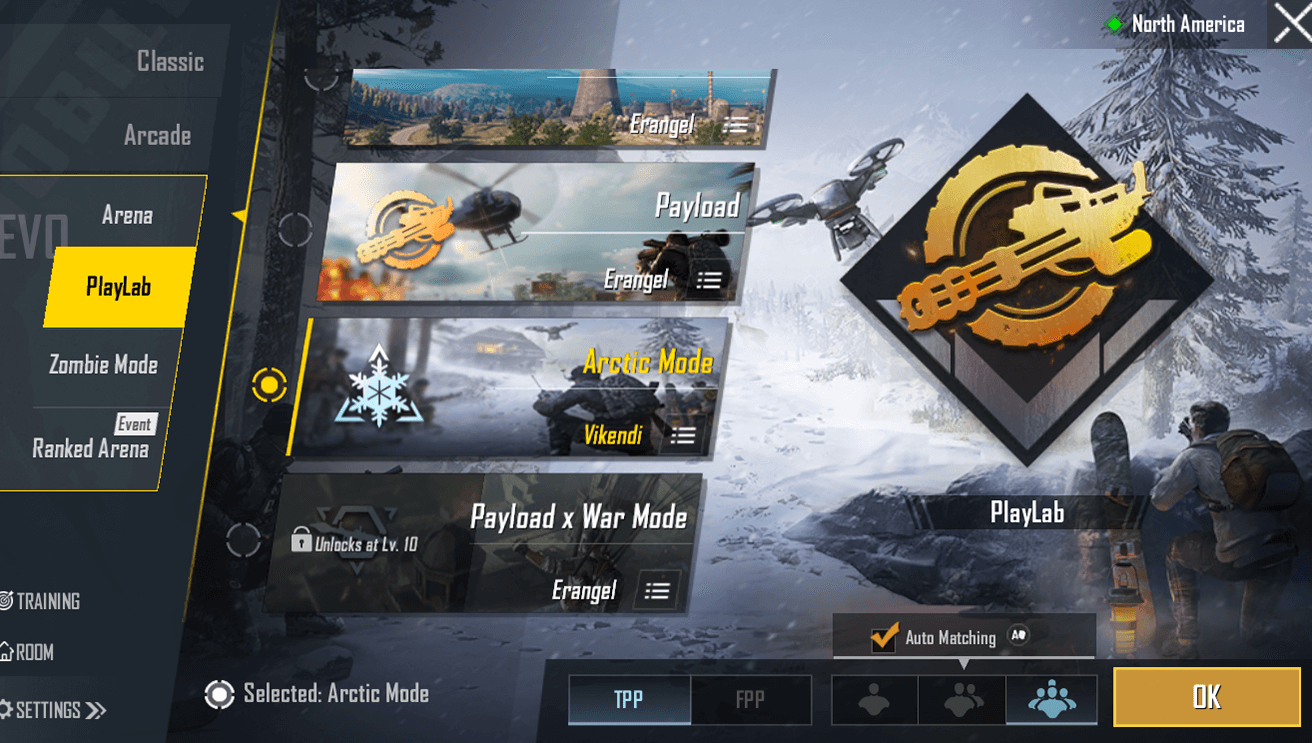 This is something all the players were waiting for in PUBG. This mode is based on Classic, but with severe arctic storms that appear suddenly in Vikendi. To survive, you have to protect your body from freezing. Use all the means available to you or your health will decrease:
Gather branches that you see to light the fire, and use the light inside the house;
Catch the chicken, roast it on fire, and consume it to raise your body temperature;
There are heat packs and heaters in the game, so don't forget about them.
Don't forget to enjoy the new weather. Winter Festival promises snowboards. Developers also added drones to reconnoiter the area.
Hardcore Mode is Back
The Hardcore Mode returns in a 0.17.0 patch. And there is no mercy, no forgiveness for your weakness. There are no automatic pickups, no reload, no auto door opening. You may find similarities with the PUBG PC version.
There is no help from the game. If you see other players running, kill them before they kill you. And don't wait for some help if your mag ends, just reload it. Some players are already concerned about possible numerous bugs. Anyway, we suggest you consider whether you want to take part in this madness before you actually join it.
Brothers in Arms
This is a function that may help rookies to go through some tough places, lead by PUBG veterans. Join your forces to win the game. New players will be able to master new skills, learn from veterans, and veterans can receive new rewards for their help.
You may enter the Brothers in Arms feature, registering either as Veteran or Rookie. Rookies can invite veterans and recommend them. Veterans who were matched with Rookies will have to accept the invitation. After the matching procedure is completed, both players can enter the Classic mode.
Project Ban Pan
There are certain improvements made in the inner system of PUBG. Now, the game finds cheaters. The project was announced last December. It tracks players who cheat and bans them.
Death Replays
It looks like the killcams have finally been brought to PUBG. You will be able to re-watch your own death. And you can use this knowledge as your advantage next time. Just watch how you've been killed and be smarter the next time.
Teammate Control of the Volume
It was really annoying to have to ask for adjusting the team voice volume when you play in the team. In 12 season, PUBG developers introduced the independent control of the volume. Each member of the time may adjust it to their own preferences and needs.
Marker
In this new season, you will be able to place the 8 various markers instead of one. It is helpful when you want to make a difference between the places you want to visit, and places where your enemies are, for example. You may also mark the places for possible shelters.
Colorblind Mode
This is a new mode added to your Graphics Settings. It offers more options for the color palette. You can adjust the indicators inside the game, like Auxiliary Lines, Smoke, or Poison.
EvoGround Improvements
There will be no tuning for the RageGear – PickUp and Survive Till Dawn. After the update is on, there will be no tuning. Developers say that there may be more updates, and they will notify players in advance.
Favorite PUBG Mobile Seasonal Features
We may not have mentioned some minor features. If you have noticed some, name them in the comments below. Have you already tried the 12th season? Share your own impressions on the new season. What was the biggest surprise? What was the biggest disappointment? If you still have not joined the new season, don't waste your time!
Hurry up!