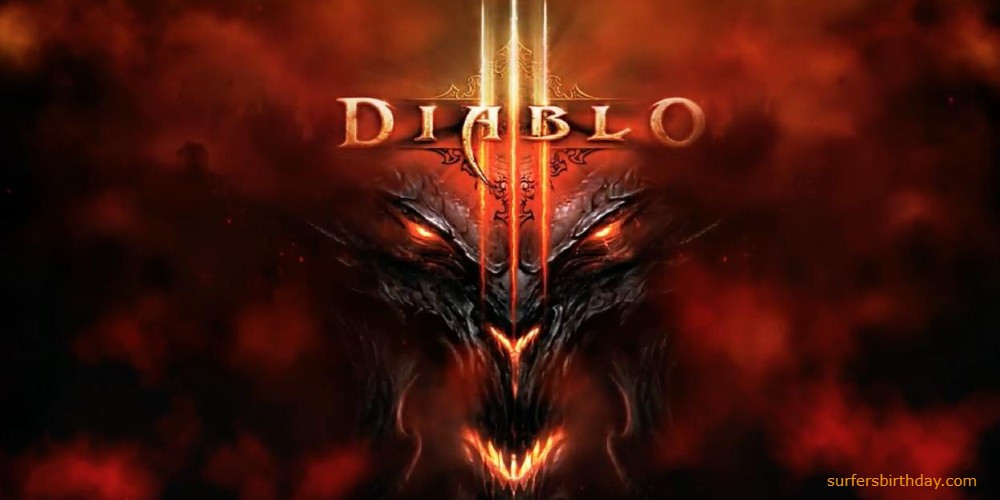 If you're a fan of Blizzard's hit dungeon-crawler, Diablo 3, you're probably looking for other great Android games that scratch the same itch. Look no further because we've rounded up 8 excellent alternatives that offer a similar experience. Whether you want to jump into a new take on the genre or experience something a little different, these Android games are sure to satisfy.
Dungeon Hunter 5
First up is Dungeon Hunter 5. It's a video game that has taken the gaming world by storm. It's a thrilling, action-packed RPG with an immersive storyline, stunning graphics, and challenging dungeons. It's the perfect game for anyone looking for an epic gaming experience.
The game centers around the kingdom of Valenthia, which is amid turmoil. Players can team up with other players and tackle the hordes of monsters and bosses. The game also features a variety of weapons, spells, and items to help you conquer the dungeons. With the customizable character system, you can create your warrior to take on the menacing dungeons.
The visuals of Dungeon Hunter 5 are genuinely astonishing. The environments are filled with vibrant colors and detailed textures that bring the game to life. The game also has a great soundtrack that will keep you hooked for hours. The gameplay is fast-paced and action-packed, so you'll never get bored. With an immersive storyline, intense combat, and plenty of loot to collect, Dungeon Hunter 5 is an excellent pick for Diablo fans.
Grimvalor
Another great game like Diablo 3 is Grimvalor. Grimvalor is a captivating action-adventure game that will keep you on the edge of your seat. It features stunning visuals, intense battles, and a solid storyline that engenders you. Players take on the role of a mighty warrior who must battle their way through hordes of terrifying enemies to save their kingdom.
Grimvalor's graphics are eye-catching, with detailed backgrounds and vivid characters that jump off the screen. The gameplay is fast-paced and intense, with various weapons and special abilities. Combat is strategic and intense, requiring quick reflexes and careful planning. The game also features an engaging story that is full of twists and turns, keeping the player hooked until the very end.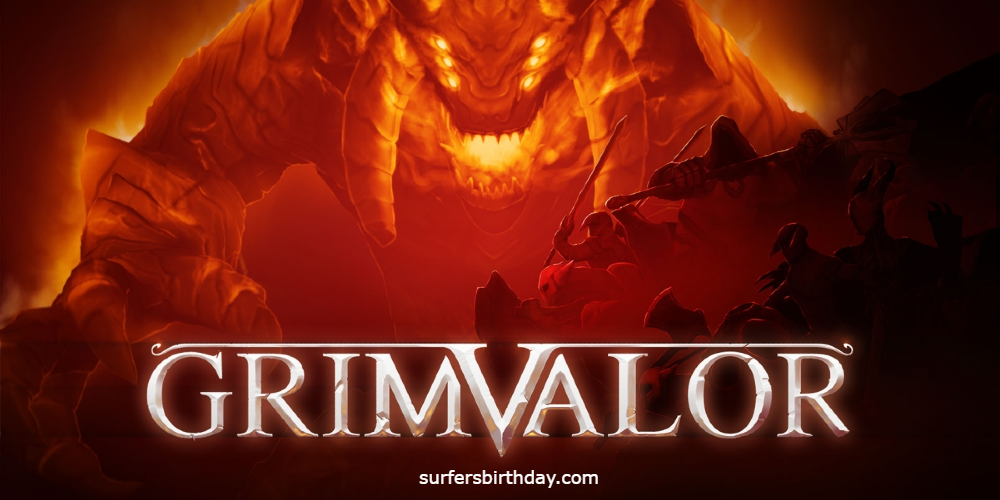 The challenge of Grimvalor will undoubtedly put even the most demanding gamers to the test. Enemies come in all shapes and sizes and can be surprisingly tough to defeat. Every battle requires creative tactics and quick thinking, as well as good old-fashioned brute force. With its great difficulty level, Grimvalor will give even the most seasoned gamers a run for their money.
Tap Titans 2
If you're looking for something more lighthearted, you should check out Tap Titans 2.
It's an absolute gem of a game. It's a thrilling and challenging game that will keep you tapping away for hours on end. From the moment it starts, it pulls you in and never lets go. It's an action-packed, fast-paced adventure that engages your mind and finger.
The graphics and sound effects of Tap Titans 2 are outstanding. The cartoon-like look is beautiful and captivating. The sound effects blend perfectly with the visuals, creating an immersive experience. The background music is just as impressive, creating a perfect atmosphere for the game.
The gameplay of Tap Titans 2 is fantastic. You must tap through hordes of monsters, collecting coins and power-ups. The game is full of surprises and surprises you with different levels and bosses. You can upgrade your characters, customize your equipment and use special abilities to defeat enemies.
The challenge of Tap Titans 2 is what makes it so addictive. Every level is a new challenge, and it's up to you to figure out how to beat it. You'll need to use strategy and skill to defeat your opponents and make it to the next level. The game is always changing, so you'll never get bored.
Bladebound
If you're in the mood for a classic hack-and-slash RPG, you should try Bladebound. Bladebound, the popular role-playing video game, has captivated the hearts and minds of gamers for years. In this game, you take on the role of a legendary hero as you battle through hordes of monsters, complete challenging quests, and explore mysterious lands.
The game is set in a dark and dangerous world where the forces of evil are always lurking. As you progress through the game, you'll face numerous trials and tribulations that will test your mettle and put your skills to the test. You'll also be able to upgrade your hero's weapons and armor to take on ever-more powerful foes.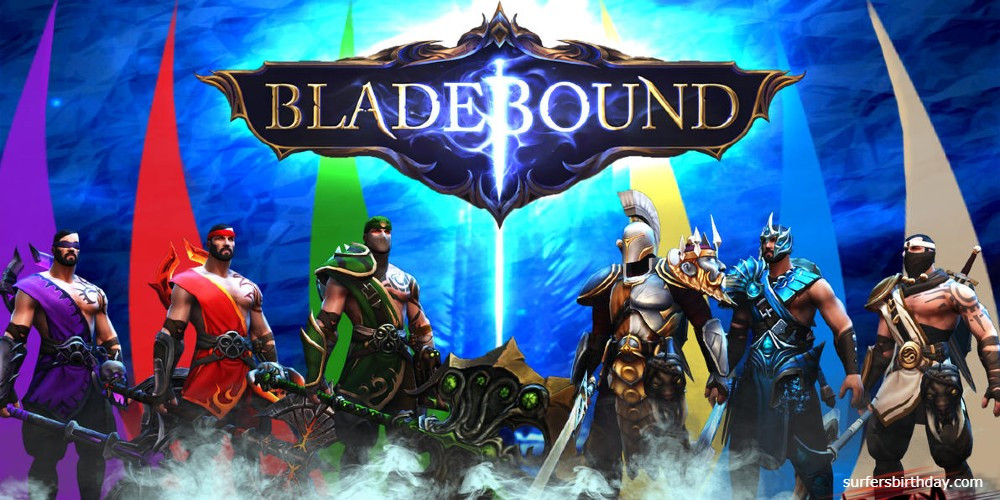 The graphics and audio are top-notch, and the storyline is captivating. The game also offers various customization options, allowing players to customize their characters to suit their unique playstyle.
Iron Blade
If you want something more strategic, check out the turn-based RPG Iron Blade. Iron Blade: Medieval Legends is a mobile video game that will have you enthralled from the get-go. It is a captivating mix of an RPG and a hack-and-slash adventure set in medieval Europe. If you're looking for a game to transport you to a magical and dangerous world, Iron Blade is your go-to.
The game starts with you being the last surviving member of the Order of the Guild of the Sacred Seal – a group of warriors sworn to protect the world from darkness. You must take your trusty sword, Iron Blade, and battle through hordes of demonic enemies and complete various quests. Along the way, you'll be aided by powerful magical artifacts and allies with unique powers.
The graphics in Iron Blade are simply stunning, and the gameplay is rock solid. The controls are smooth and responsive, and the combat is fast-paced and intense. You'll need to be quick on your feet to dodge enemy attacks and dish out some serious damage. The soundtrack is catchy and fits the medieval theme perfectly, and the sound effects are spot on.
Aurum Blade
If you want something more challenging, check out the tactical RPG Aurum Blade. This hack-and-slash title has captivated players with its unique blend of fast-paced combat and gorgeous visuals. It has become a cult classic amongst gamers and is one of the most beloved titles of its genre.
The game follows the journey of a mighty warrior as he battles his way through treacherous dungeons, monstrous foes, and fierce bosses. Players will be thrilled by the various weapons and abilities at their disposal and the intense action. The combat is fast, furious, and fun; the battles are a real adrenaline rush, and the rewards are plentiful.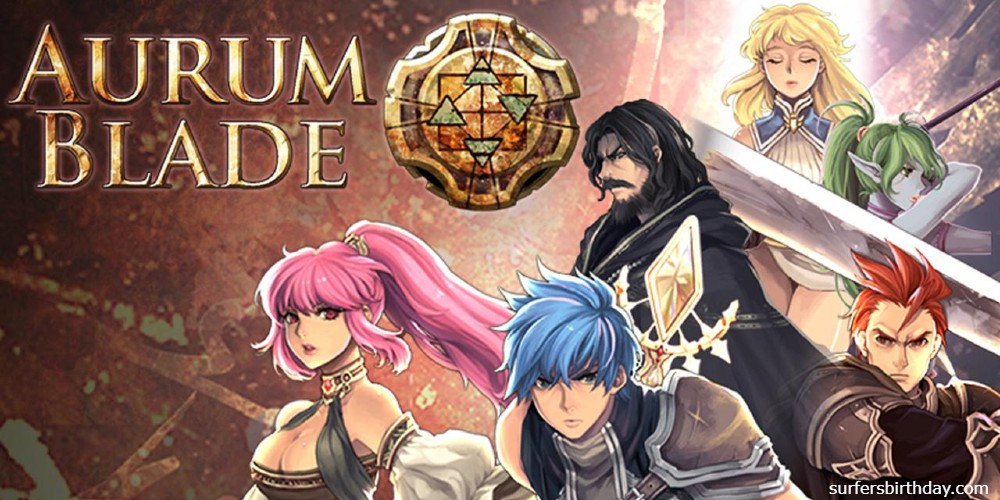 The art style of Aurum Blade is one of its most attractive features. The game is a visual feast for the eyes, featuring detailed environments, vibrant colors, and realistic character models. The soundtrack is also top-notch, setting the mood perfectly and creating an immersive experience.
Pixel Dungeon
If you're into puzzle games, you should check out Pixel Dungeon. Pixel Dungeon is a classic in the gaming world and has been around for years. It's a deceptively simple dungeon crawler that is as addictive as it is challenging.
Pixel Dungeon is a roguelike turn-based game with a simple 8-bit pixel art style and a heavy emphasis on exploration. The game aims to reach the bottom of the dungeon and defeat the final boss.
Players can also upgrade their character by gaining experience points and levels, making them stronger and more capable of taking on the toughest challenges. Combat is fast-paced and tactical, and players must carefully plan their moves to survive each battle. With its randomly-generated levels and challenges, Pixel Dungeon is always a fresh and exciting experience.
Pixel Dungeon is an excellent game for both casual and hardcore gamers. The game is easy to pick up and play, but its difficulty ramps up quickly and can provide hours of entertainment. It's also a great game to play with friends, as the game's cooperative multiplayer mode allows up to four players to team up and tackle the dungeon together. Pixel Dungeon is a timeless classic that will keep you returning for more.
Godfire: Rise of Prometheus
Finally, if you need something more unique, you should check out the RPG Godfire: Rise of Prometheus. It's an action-packed video game that has left players on the edge of their seats. It is a visually stunning game that follows the epic journey of Prometheus, a hero tasked with saving the world from an evil tyrant.
The game transports the player to a mythical world of incredible creatures and ancient secrets. Players must use their wits, courage, and skill to battle through intense combat sequences and challenging puzzles. With its jaw-dropping graphics and cinematic cutscenes, this game is unlike any other game on the market.
One of the highlights of the game is its fluid and intuitive combat system. Players have the freedom to pull off breathtaking acrobatic maneuvers and combos, all while deftly avoiding enemy attacks. Godfire also features a deep and rewarding upgrade system, allowing players to customize their character and build them up to becoming an unstoppable force.
Godfire: Rise of Prometheus is a remarkable achievement in gaming. Its stunning visuals and epic story will keep players captivated, while its intense combat and rewarding upgrade system will keep them coming back. It is an adventure like no other, and it will leave players feeling like they have conquered the world.
These great Android games offer a similar experience to Diablo 3 and will keep you entertained. But if we had to pick the best one, it would be Godfire: Rise of Prometheus, thanks to its unique storyline, intense combat, and stunning visuals. With all these great alternatives, you're sure to find your new go-to game.