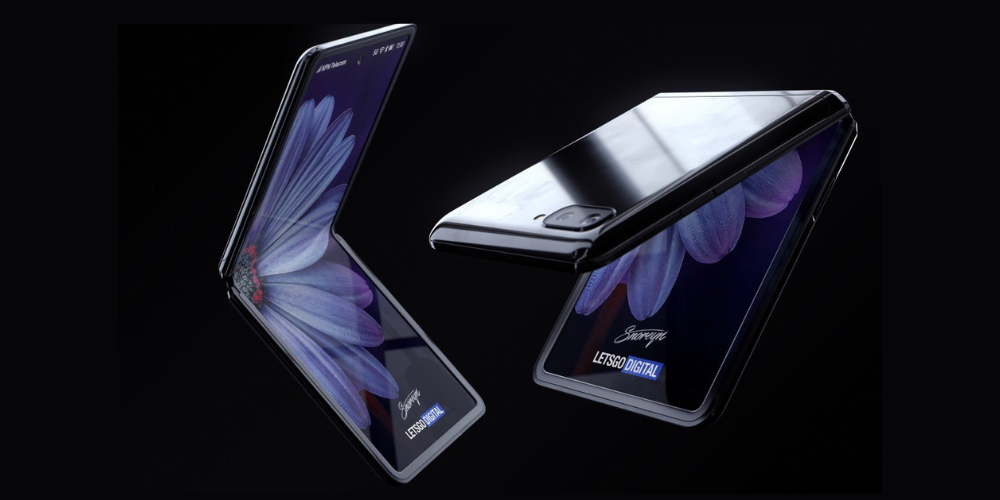 The rumor mill regarding Samsung's upcoming Galaxy Z Flip 5 has been turning consistently, with intriguing design leaks and details surfacing regularly. Adding to the momentum, recent images of a transparent case for the foldable phone have emerged, showcasing the anticipated design changes that may set this iteration apart from its predecessor.
The leaked images, courtesy of renowned tipster @UniverseIce and reported by SamMobile, provide an insightful look at the foldable phone's cover screen cutout. Confirming previous predictions, the cover screen appears to be considerably larger than before, with a folder-like shape. Additionally, the images reveal cutouts for two rear cameras and an LED flash, hinting at an enhanced photography experience.
Further exhibiting the design alterations, the case configuration suggests the presence of a USB-C charging port and a fingerprint sensor integrated into the power key on the side. Another set of images from the same source showcases the transparent case from a different angle, as well as silicone cases in various colors, including white, yellow, blue, green, and gray, offering users a diverse range of customization options.
Taking all these leaked images into account, it's evident that the Samsung Galaxy Z Flip 5 will feature flat edges, an improved hinge, and a larger cover display compared to the previous Galaxy Z Flip 4. Although the overall design language remains consistent, these key changes promise to make the foldable phone even more attractive.
In conclusion, the Samsung Galaxy Z Flip 5's larger cover screen is a welcome and practical improvement, with Samsung reportedly developing a series of widgets to leverage the additional screen real estate. Users can potentially expect weather updates, calendar appointments, battery levels for connected devices, and more, all accessible through interactive swipe gestures on the cover screen. The increased screen size from 1.9 inches to 3.4 inches and the resolution bump from 260 x 512 pixels to 720 x 748 pixels certainly add to the phone's appeal.
With the rumored launch of both the Samsung Galaxy Z Flip 5 and the Samsung Galaxy Z Fold 5 at the end of July, the excitement continues to build around these innovative devices. The Galaxy Z Flip 5, in particular, is poised to make a significant impact upon release, potentially overshadowing its sibling, thanks to the considerable enhancements revealed through the leaked case images.