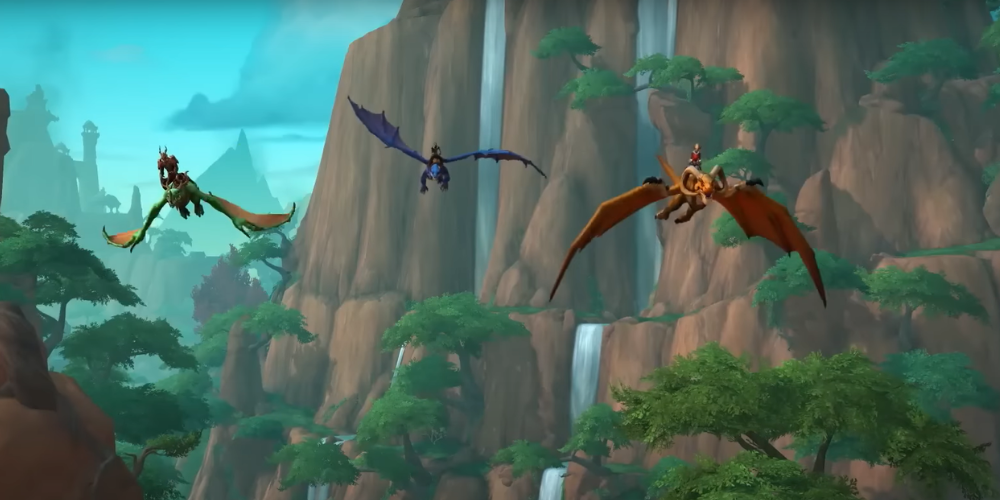 The wait is over! World of Warcraft's much-anticipated Patch 10.2, Guardians of the Dream, is all set to introduce new white-scale customizations for Dragonriding drakes. Teased for some time, these dazzling options have sent anticipation soaring among the community. Available from November 7, this massive update offers a whole new level of gameplay that will have fans clutching their consoles in anticipation.
In the core heart of the update lies a fresh zone, a new raid, tons of activities, rewarding opportunities, and technicolor customization options for Dragonriding mounts. The time has finally arrived for the long-awaited white scales to shine on the five primary Dragonriding drakes. World of Warcraft confirmed this on their official Twitter account, sending waves of joy and excitement through the gaming community.
Journey through the gripping Tyr questline involving the Silver Scale and the rebuilt Tyr's Guard, and you will be rewarded with these one-of-a-kind customization options. The epic conclusion of this storyline in Patch 10.2 promises to be a thrilling experience. These elusive silver-scaled Dragonriding mount options, though not available in-game previously, were no secret to the fans-they had been spotted in the Public Test Realm files for months and the official World of Warcraft screenshots since Patch 10.1, Embers of Neltharion.
The joy within the gaming community is palpable. Dreams of unlocking these customizations to match their characters are finally coming true. References to popular dragons from culture, like Yu-Gi-Oh's Blue Eyes White Dragon, the Light Fury from How To Train Your Dragon 3, and Falcor from The Neverending Story filled the comments on World of Warcraft's official post, extending the excited atmosphere.
As we approach Patch 10.2, the excitement continues to build. In addition to the new customization options, players can also unlock two additional customizable Dragonriding drakes — the Flourishing Whimsydrake and the Grotto Netherwing Drake — and Anu'relos, a dynamic flying fiery owl, World of Warcraft's first non-draconic mount. The addition of new Dragonriding traits and glyphs, with an active ability that restores Vigor while flying, ensures that World of Warcraft fans will always fly with majesty. The sky is truly the limit!